Why You Should be Using a Mobile Car Mechanic?
There's no need to spend another minute waiting around a mechanic's shop for your car to be fixed.
Call a mobile car mechanic in Penrith to save time, save hassle, and save sanity with our mobile car service!
We service Penrith & the Western Sydney area
Picture this: you're running between work, the gym, picking up kids, and somehow finding time to make dinner and stay sane!
And now, to top it all off, your car needs to be serviced or repaired.
Do you take time out of your busy schedule to take it to a traditional mechanic shop?
That could take hours out of your day, and there's never a convenient time to go.
Or do you call a mobile car mechanic in Penrith to take care of your car while you keep up the balance in your busy life?
The choice is clear.
We service Penrith & the Western Sydney area
A mobile mechanic works with you to get your car serviced without inconvenience or taking time out of your life.
They can come to your location, whether that is at home or at work.
Just leave your car somewhere with enough space for the mechanic's van to access, like a driveway or car park.
Rather than working out of a traditional garage, a mobile mechanic has what's called a travelling workshop.
Their van contains everything they need for mobile car service. They just park next to the car that needs to be worked on and get to work!
The best thing about using a mobile car mechanic in Penrith is that you don't need to rearrange your life to get your car serviced.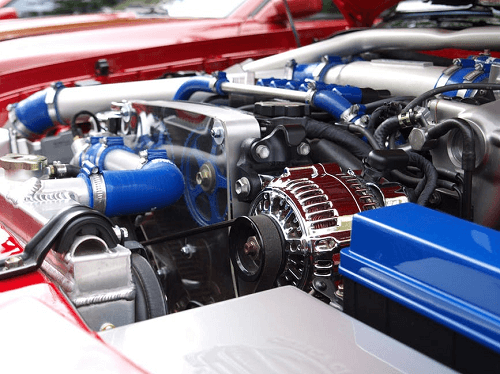 The process is simple.
Just fill out our contact form to make an appointment at a time that works for you and tell them where to meet you.
Be sure to provide the mechanic with details about the make and model of your car, and what needs to be worked on.
They will pack everything they need into their mobile workshop, and haul everything away once they are done so that there is no mess left behind.
When it's time for your appointment, you'll simply meet your mechanic and hand them your keys.
Then, go back to doing what you want!
In a couple of hours, you'll meet them to get your keys back and you'll have a newly serviced car waiting for you.
When looking for a mobile car mechanic in Penrith, Mobile Mechanic Penrith is the clear best choice.
Why? Because we have over fifteen years of experience in providing quality mobile car services and repairs.
We are courteous, professional, efficient, and always convenient.
Put our experience to work for you.
It's time to stop wasting time taking your car to the mechanic's shop and use a mobile mechanic to fit your needs in your time frame.
and see why we are the best choice for a mobile car mechanic in Penrith!